Britt Hatzius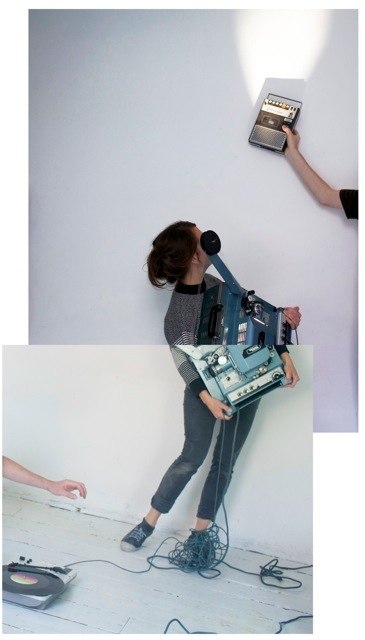 This Is Not My Voice Speaking - Britt Hatzius & Antony Hampton
Britt Hatzius is a visual artist and researcher working in video, film, photography and installation. After a degree in Fine Art Media (2002) at Chelsea College of Art she completed an MA in Photography and Urban Cultures (2005) at CUCR and is since engaged in various research projects at CUCR and Studio INCITE
Projects have included 'Understanding European Cultural Intermediaries of New Technologies' (2007-2009) with Dr Nina Wakeford (Studio INCITE), 'Now you see it' (2006), a collaboration between Goldsmiths (Studio INCITE) and Intel Research (PAPR) and ESRC/ NORFACE funded 'Architecture of Contemporary Religious Transmission' (2007/ 2008) in London, Bergen and Hamburg with Professor Roger Hewitt. She was London Artistic Coordinator for EU Culture funded 'Signs of the City' (2007-2009), a visual research/ art/ youth project initiated by Urban Dialogues in Berlin.
Artistic projects include visual-sound explorations with electronic and jazz musicians as the collective Not Applicable Artists, collaborations with members of performance companies Rotozaza and Shunt, as well as creating work for solo/ group exhibitions and individual commissions.
She was editor of London Independent Photography magazine (2006-2010) and is co-editor of CUCR's Street Signsmagazine (since 2005). Britt also currently holds a part-time position as Senior Workshop Tutor within the Visual Sociology PhD Programme.